In a wide range of choices, you can find what will please you.
Classifed according to size, material or style, the works are at all prices. You are bound to find the one that suits you.
Workshop price, take advantage of it !
The style Chancelière (Italic) is one af the most popular in the traditional latin calligraphy.
You have here a great series of works.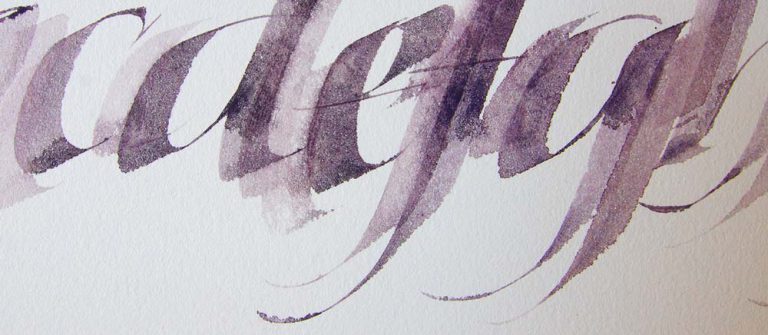 Collection "the small papers"
Several formats for multiple originals. All at low prices.

Various formats, various themes or various supports. Rubric to be searched to find your happiness.
High or wide, very dynamic and stylish:
• Series 10 x 20cm
• Series 11,5 x 50 cm
• Series 17,5 x 50 cm
• Series 25 x 80 cm

Expressive series in a very contemporary style of modern calligraphy. To be discovered and enjoyed.
On the online store REDBUBBLE, find all kinds of products, mug, t-shirt, dresses, and many other things !